MESSAGE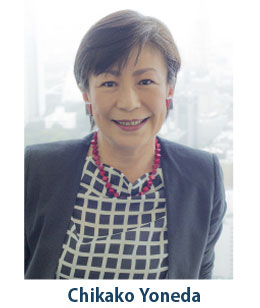 We, Kumiai Senpaku, celebrated the 40th anniversary of our foundation in 2012 and we would like to extend our sincere gratitude to all of you for your kind and continuous support to us.
Under our Company's basic philosophy "Co-existence with the Environment", we started the Future Generations Department which promotes our CSR activities in February 2010 in order to show our gratitude to the people supporting us. The Department has developed in and out of Japan a tree-planting project generally named as "Kizuki-no-Mori" (which means "Forest of Awareness") which now operates in as many as 15 places in 6 countries. The Department also runs various other small CSR activities.
From now on we will continue to try to maintain harmony with the environment, develop a good relationship and mutual trust with local communities and develop our own original, creative CSR activities. We will endeavor to learn together with likely minded people and focus on more "Kizuki" (Awareness). It is still at the seeding stage but we strongly believe that it will sprout, grow into strong trees and great forests.
We hope that this program along with our Company's other hopes and dreams for the future will come true, and that the program helps to give our Company more strength, vitality and motivation, and acts in a supporting function in all that we do.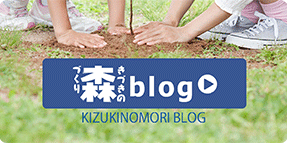 KUMIAISENPAKU's social contribution activity
2009
May
A contribution to Shoyo no Mori Project of the Ehime Shinbun (Forest project)
Oct
A contribution to the Sumatra-Andaman earthquake relief fund
2010
Jan
A contribution to the Haiti earthquake relief fund
Feb
Future Grenerations Dep. was founded
Mar
Kizuki no Mori Project – Ehime Shinrin Park
Apr
Kizuki no Mori Project – Singapore part 1 (a contribution to the Garden City Fund)
Sep
A contribution to Lake Malawi's Clinic (Clinic Ship Project in Africa)
2011
Jan
Kizuki no Mori Project – Man Il Bon Park (Li Sun Sin Park) in Korea
Mar
A contribution to the New Zealand eathquake relief fund
Mar
A contribution to the Great Eastern Japan Earthquake relief fund
May
Kizuki no Mori Project – Zhonshan in China
May
The Great Eastern Japan Earthquake relief supplies for Japan Association for Refugees
May
The Great Eastern Japan Earthquake relief supplies for Kids Earth Fund
May
The Great Eastern Japan Earthquake relief supplies for Japan Refashion Association
Jun
Kizuki no Mori Project – Manila
Aug
Kizuki no Mori Project – Manila
Nov
Kizuki no Mori Project – Requiem for cherry tree planting
Dec
Contributed life jackets to Kamaishi Bay fishing cooperative
2012
Mar
Kizuki no Mori Project – Sakura Line 311 (Tree planting project in Eastern Japan)
May
Kizuki no Mori Project – Saijyo in Ehime
Jun
Kizuki no Mori Project – Nantong in China
Aug
Kizuki no Mori Project – Dalian in China
Dec
Kizuki no Mori Project – Kuala Lumpur in Malaysia
2013
Apr
Kizuki Tei open (for Ehime University)

    

May
A contribution to The International Therapy Dog Association
Jun
Kizuki no Mori Project – Oshima Ohashi Park in Nagasaki
Jul
Contributed musical instruments to high schools on Cebu Island
Sep
Kizuki no Mori Project – Singapore part 2 (a contribution to the Garden City Fund)
Nov
Kizuki no Mori Project – Ban no Su Park in Kagawa
Nov
A contribution to Izu Oshima
Dec
A contribution to the Typhoon Haiyan relief funds in the Philippines
2014
May
Women's tour in Fukushima
2015
Feb
A contribution to Kinoe elementary school
Mar
A contribution to elementary schools on Cebu Island
Apr
Kizuki no Mori Project – Singapore part 3 ( a contribution to the Garden City Fund)